Triantafyllos is a male Greek name which derives from the Greek word "triantafyllo", which means "rose".
Triantafyllos is not a very common name in many areas in Greece, but it is quite common in the Dodecanese islands.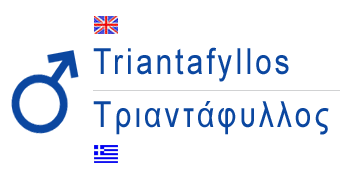 Sound of name Triantafyllos: Tree-ah-ntá-fee-los
Female Version of name Triantafyllos: Triantafyllia
Nameday of Triantfyllos: August 8th
Origin of name Triantafyllos – St Triantafyllos
The Greek name Triantafyllos is associated with a martyr from Magnesia in Greece, close to Volos.
Martyr Triantafyllos was born in 1663 and was working in boats. When he was 17 he was arrested by the Turks, who asked him to adopt Islam.
Triantafyllos had adopted the Christian religion and would rather die than deny Christ. He was tortured in many different ways, but he remained loyal to his faith. He was decapitated in the Hippodrome of Istanbul, on August the 8th.
This is why the Greek Orthodox Church celebrates the nameday of Triantafyllos on August 8th.
Nicknames deriving from name Triantafyllos
Triantafyllos has a few nicknames and diminutives such as Triantafyllis, Fyllis, Fyllios, Triantafyllenios, Triantafyllinos, Linos, Akis
The Names' Fairy reveals the meaning of name Triantafyllos
Triantafyllos is a sensitive and well nurtured man. He is kind hearted and ambitious, but always on the right track of things. He hates injustice.